Trigger Jeff Dalnas Pro Skate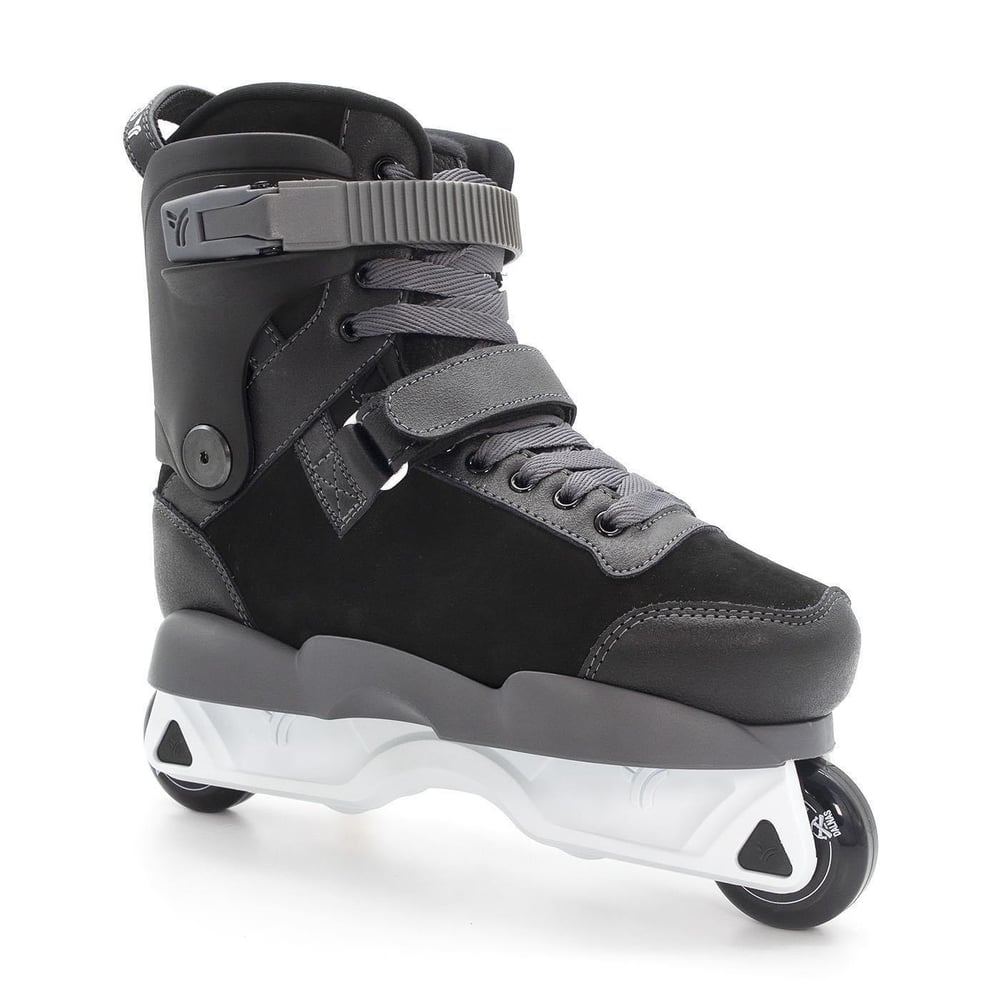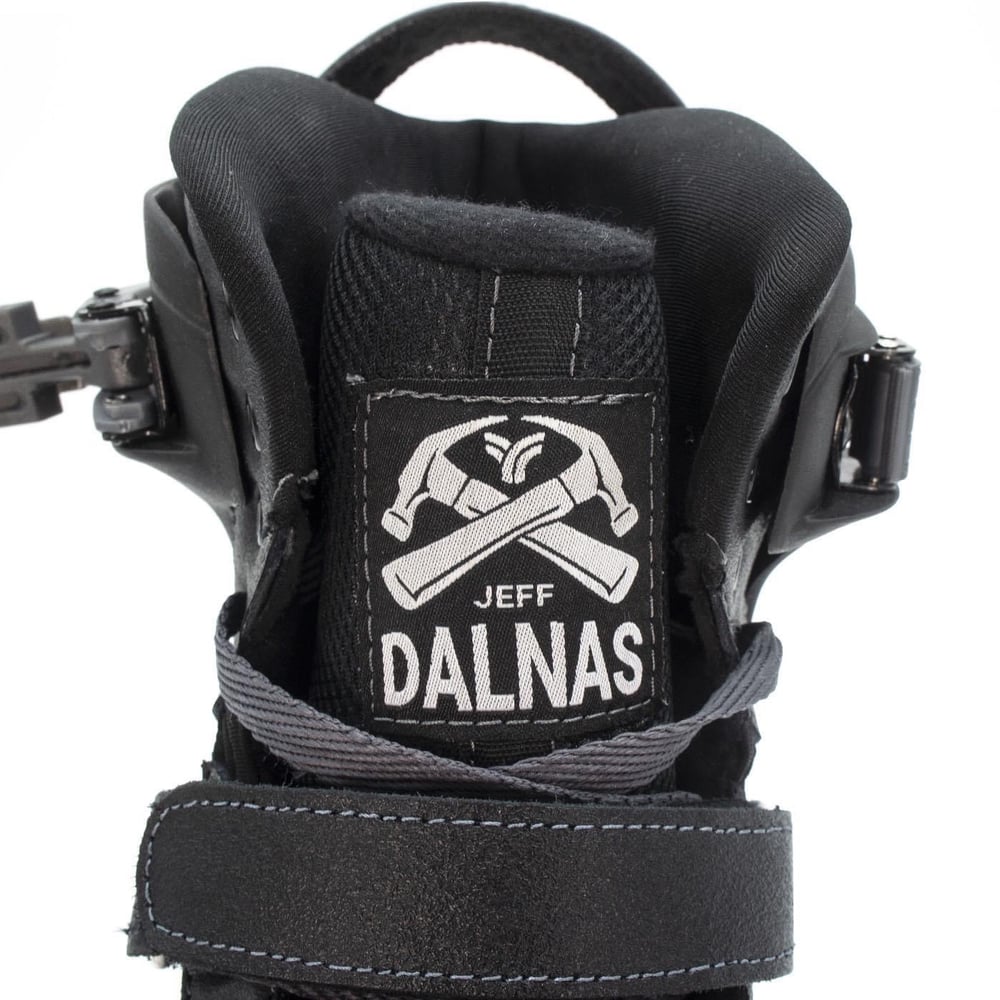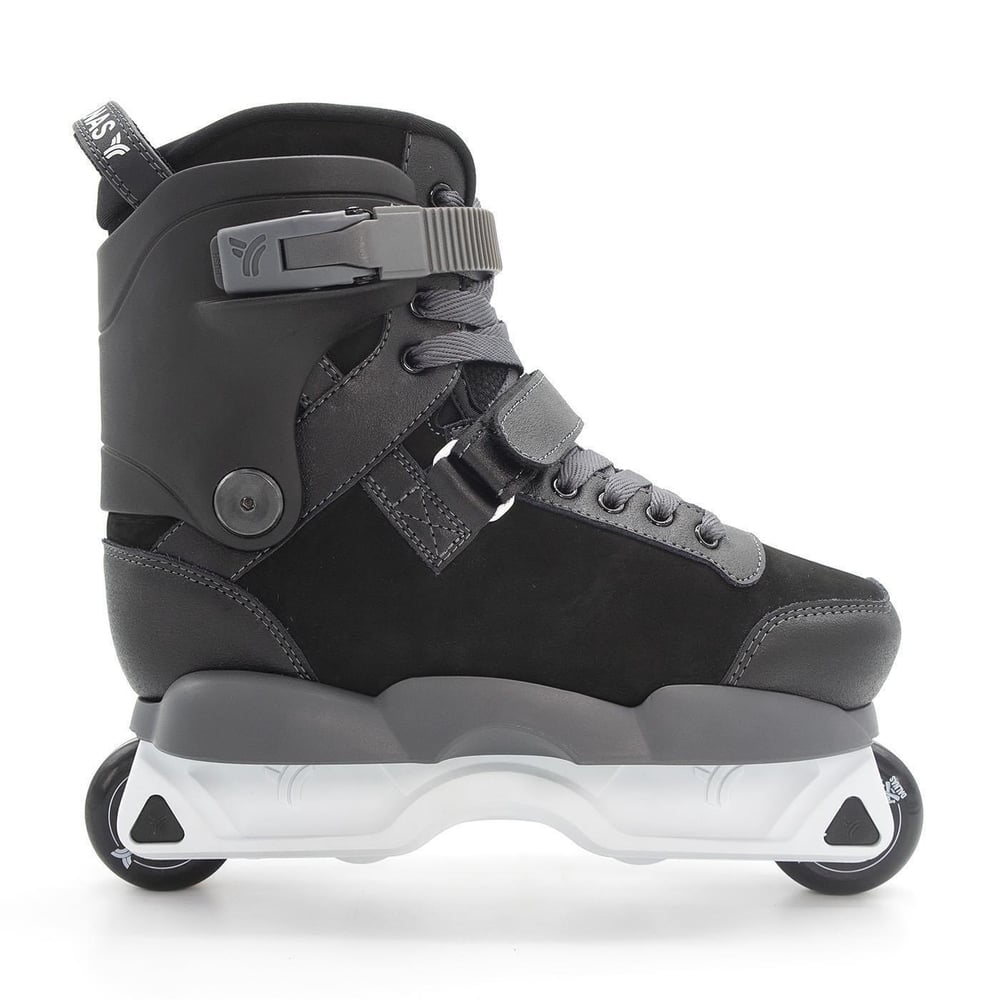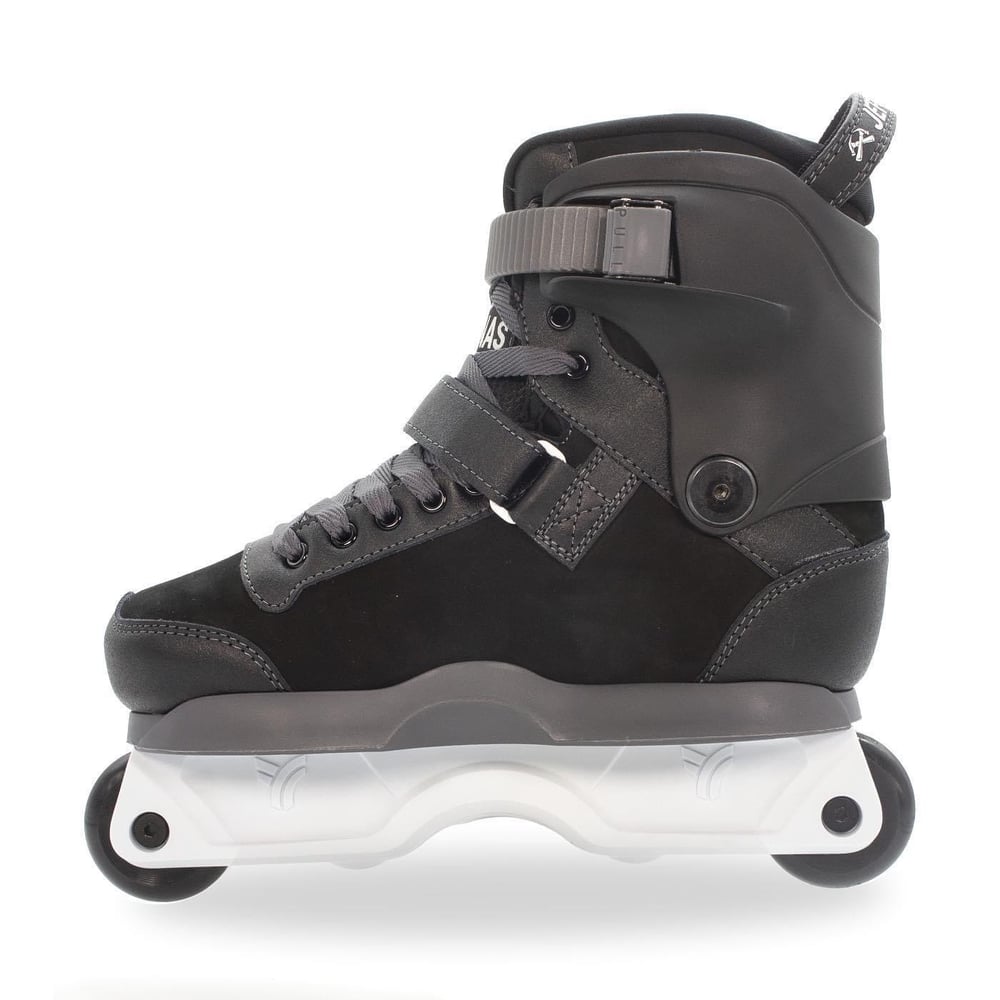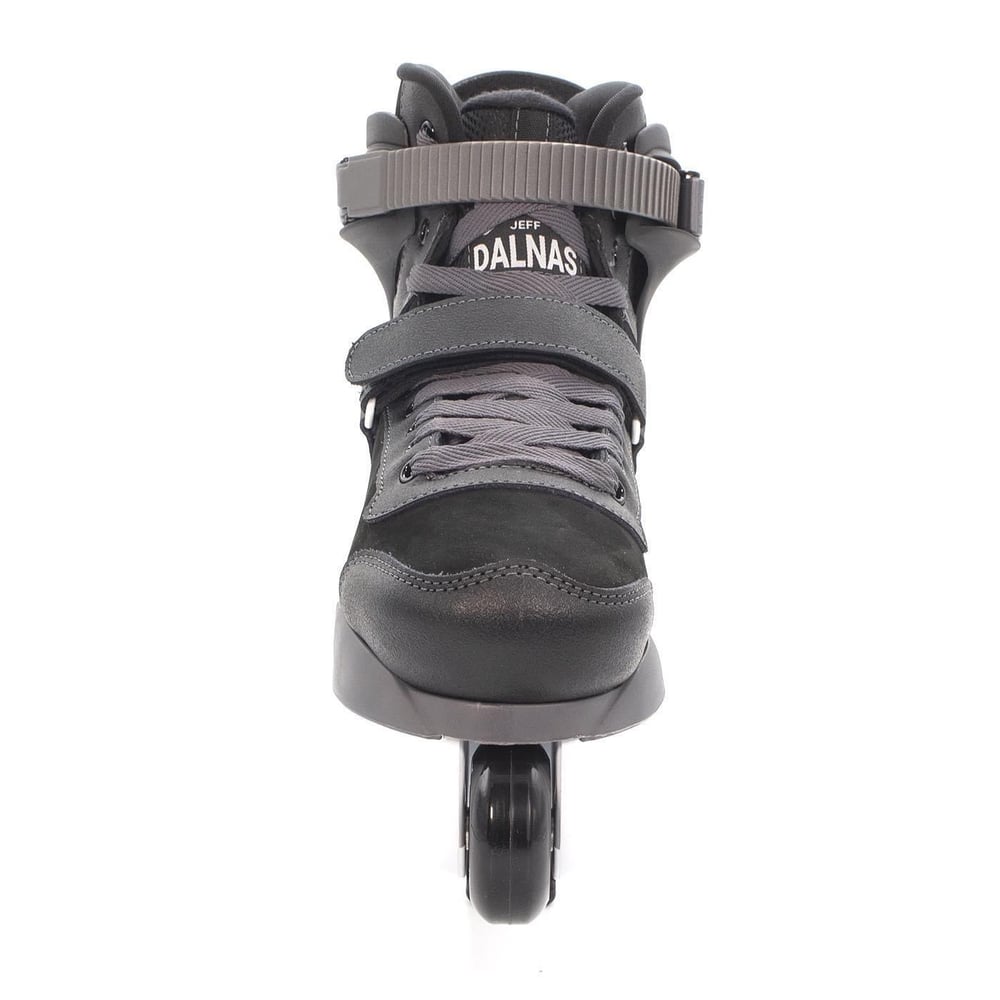 https://www.youtube.com/watch?v=iWpl7AM7Po4
Boot only price is $320 please use promo code BOOTS to apply discount
Now in stock. Come try on a pair before buying!
Trigger is honored to present you the Jeff Dalnas Pro skates.
The cuff molds have been improved to protect the buckles more efficiently on this new version of the Trigger Rainbow soft boot skates.
The soulframe and boot molds have been modified too to perfectly fit the UFS standard.
The liner has been improved once again to reduce the size of the skate and increase the comfort.
The Rainbow Jeff Dalnas pro skates will give you the best experience, from beginner to professional, by offering the maximum in response and lightness thanks to his soft boot conception.
A slim and precise skate, with his new integrated liner completed by a double density insole, and a shock absorber for a smooth riding.
All supported by the fast and light Freerocker V2 frame, fitted with high quality wheels in 58mm/90A, and Abec 7 bearings for your best feeling.
Trigger will give back 30€ by pair of skates sold directly to Jeff Dalnas to support him as a pro rider.
The production quantity is limited to 500 pairs.
Specifications:
Trigger Rainbow soft boot shell conception
New integrated liner
New Trigger Rainbow V2 cuff
Trigger Rainbow one piece soulframe
Trigger Freerocker V2 frame
Trigger double density insole
Trigger shock absorber
Trigger Jeff Dalnas 58mm/90A wheels
Trigger Precision Abec7 bearings
Skate sizing chart:
40 EU / 7 US / 6 UK / 25cm
41 EU / 8 US / 7 UK / 26cm
42 EU / 9 US / 8 UK / 27cm
43 EU / 10 US / 9 UK / 27.5cm
44 EU / 10.5 US / 9.5 UK / 28cm
45 EU / 11 US / 10 UK / 29cm
Shell sizes:
Small : 40-41 EU / 7-8 US / 6-7 UK
Medium : 42-43 EU / 9-10 US / 8-9 UK
Large : 44-45 EU / 10.5-11 US / 9.5-10 UK
Weight:
1670g (9 US)
Sold per pair.
40 EU / 7 US / 6 UK / 25cm

Sold out

41 EU / 8 US / 7 UK / 26cm

Sold out

42 EU / 9 US / 8 UK / 27cm

Sold out

43 EU / 10 US / 9 UK / 27.5cm

44 EU / 10.5 US / 9.5 UK / 28cm

45 EU / 11 US / 10 UK / 29cm

Sold out